Full and voluminous hair underlines the individual beauty of every woman! With hairtalk extensions, long and healthy hair isn't an unfulfillable dream anymore. The unique tape system is very gentle to your own hair and integrates seamlessly into it. All hairtalk products bring over a unique wearing comfort and a broad spectrum of color nuances, which connect with your own hair achieving a natural, convincing result.
Professional salons worldwide benefit of the exclusive and ultra flat tape extension system from hairtalk. High-quality Remy hair in combination with hair- protecting, hypoallergic adhesive-tapes are the main features of our hairtalk extensions, which fit seamless and invisible in the natural hair.
Create volume, length, colore ffects, adjust or change cut, hairstyle and updos, braids and more within a few minutes. Our hair extensions maintain 2-3 months and can be reused up to 3 times, so they can be worn up to 9 months, or more depending on your maintenance. Hairtalk extensions are available in 3 different tape sizes, three different variations and more than 60 different colors. This allows you absolute artistic freedom and variety on the hair extensions of your customers.
Possibilities are endless.
Welcome to hairtalk.
See how Hairtalk completes a glamorous look on our favorite posh celebrity clients!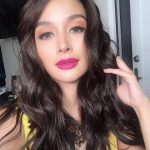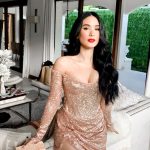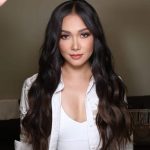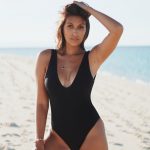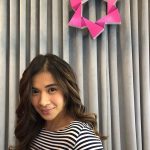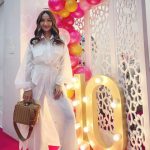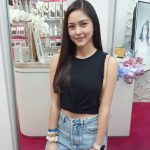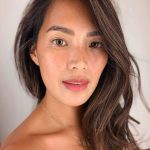 The Different Types of Hairtalk Extensions
Hairtalk 4 cm Hair Extensions
Hairtalk extensions are available in 40 band packs, which makes 20 pairs of hair extensions that are ideal to make your hair longer for up to 3 to 5 inches, depending on the actual length and volume of you hair. These 4 cm wide bands are designed specifically for larger hidden areas offering full coverage.
Hairtalk 1 cm / Mini Extensions
These 1 cm wide extensions are specifically designed to lay completely undetectable in the parietal ridge, crown and templearea. Hairtalk minis are ideal for clients who prefer their hair pulledup. Perfect for creating instant color effects. It is recommended that hairtalk minis are removed and new strands applied every 4 weeks to maintain the integrity of your client's natural hair. Hairtalk minis can be used together with the Hairtalk 4 cm Hair extensions.
Hairtalk Extensions PRO
Hairtalk extensions pro are the revolutionary evolution of the standard Hairtalk extensions. Due to the extremely small hair-free adhesive area, the extensions integrate even better with the own hair – making it even more seamless and undetectable. Hairtalk extensions pro can be used in the temple area as well as the other parts of the head.
Hairtalk Extensions Plus
Hairtalk extensions plus are as good as invisible. Using a fine needle, each individual hair is inserted by hand into a band. Hairtalk extensions plus are ideal for the temple, crown and parietal ridge areas, especially in fine or thinning hair. Hairtalk extensions plus may be used with the standard Hairtalk extensions.
Hairtalk Extensions Colormelts
Introducing the newest in extension color technology - colormelts. Create gorgeous ombré inspired hues without ever lifting or damaging your customers ́ natural hair. Beginning with a natural shade, colormelts gradually melt into a second and third hue. This technology creates a remarkable gradation that can only be fashioned by top colorists. colormelts are available in 15 shades including naturals, pastels, metallics and vivids. colormelts are available in 4 cm, making them ideal for customers who are seeking for color without commitment. Welcome to the age of chemical-free color.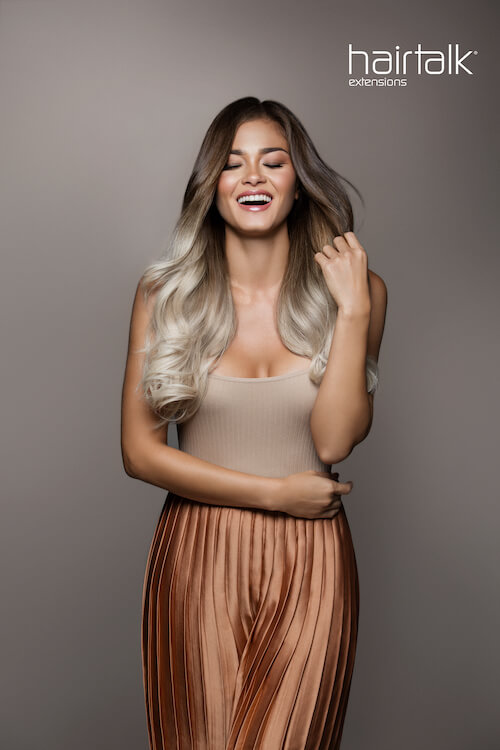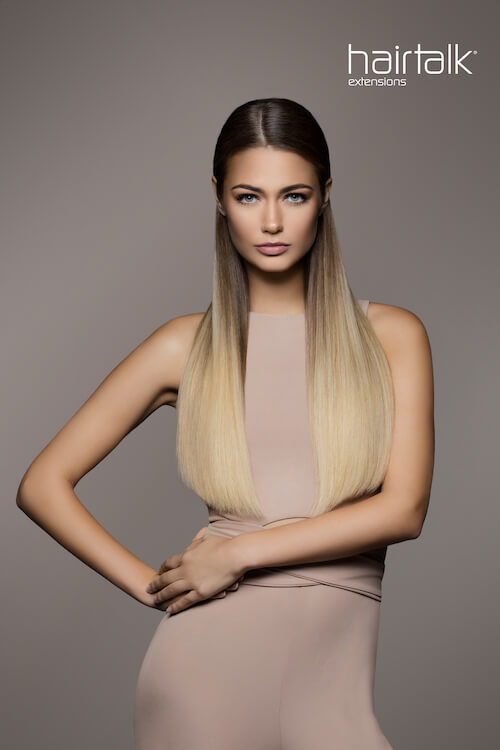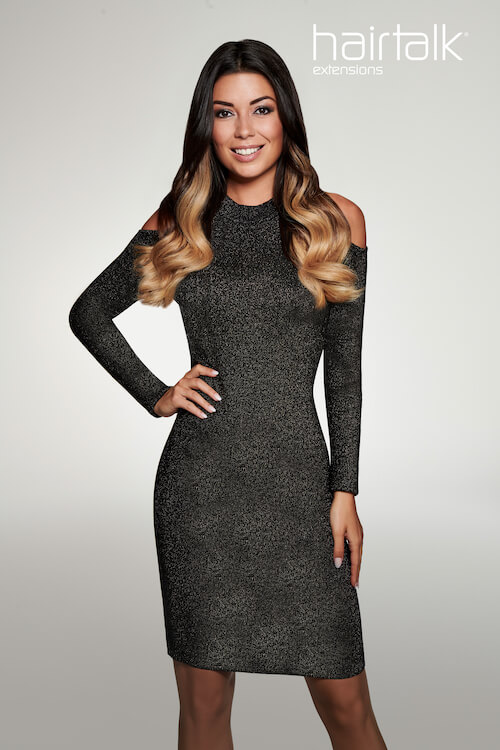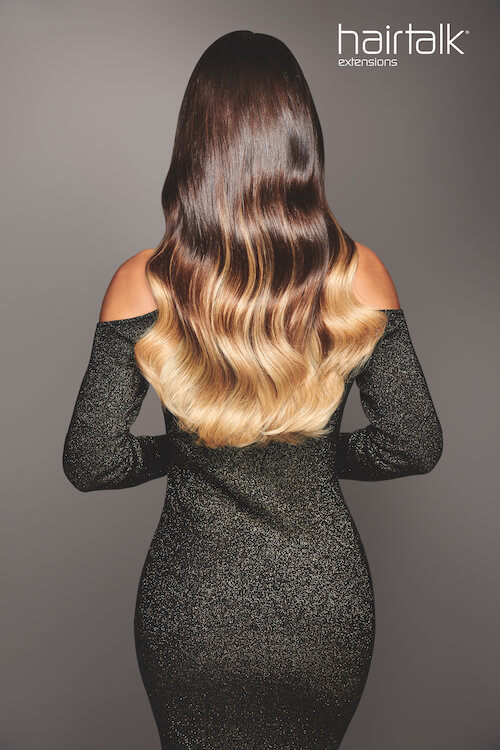 Hairtalk Extensions Silver Line – COMING SOON
Hairtalk silverline pro - because the dream of full hair isn't a matter of age. This innovative product creation addresses best agers, which want to stay true to their natural haircolor, yet wish for more fullness in their hair. The combination of heat resistant synthetic fibre and Remy hair facilitates the creation of natural silver tones.
TOKYO POSH DURING COVID SEASON:
PLEASE READ BEFORE BOOKING
Only one client will be allowed inside the studio per time slot. Bookings will be done via the Tokyo Posh website. We encourage clients to closely follow their time slot as we will only allot 1 – 2 hours per client depending on the type of service to be done.
There will be a 30 minute gap in between clients to allow for the re-sanitization of the area and for staff to disinfect themselves, their tools and equipments.
There will be a one cape per client policy and other items used on clients like brushes, combs, curling irons will all be thoroughly sterilized after each client time slot.
Walk-ins may be accepted only if there are no clients inside the studio.
All clients will be asked to sanitize their hands upon entering the studio.
All clients will be required to wear masks when at the studio premises, if you don't have one we can provide for you for Php150.
Only clients will be allowed inside the studio. Personal assistants, helpers, bodyguards, friends, family members etc will be asked to wait outside the studio premises.
Door handles and other contact points such as tables and working areas will be sanitized regularly.
Hair washing prior to attachment of HairTalk extensions will be mandatory for all clients. Work tools like brushes, combs, curling irons and so on will only be used on washed heads.
Laundry which includes towels, capes, etc must be done daily.
Any person (clients or employees) with symptoms like fever, coughing, shortness of breath, disruption of taste or smell will not be allowed to enter the salon. Employees with symptoms will be required to be checked by a doctor before entering the salon again.
All staff must be tested for Covid 19 before permitted to work. No test results, no work.
Tokyo Posh stylists are required to wear masks and/or face shields while working. New masks will be provided to Tokyo Posh stylists everyday.
Any hair that is cut-off from the client will be carefully removed (not via blow-drying to avoid scattering).
Hygiene and protection measures will be the same for home service appointments. The home service location will need to be verified in advance to ensure proper service can be provided.
Proper washing of hands will be practiced regularly at all times.
No eating/drinking or bringing of food and drink will be allowed at the studio.
Magazines and Pillows will be removed from the studio. Beverages will not be served as well for the time being.