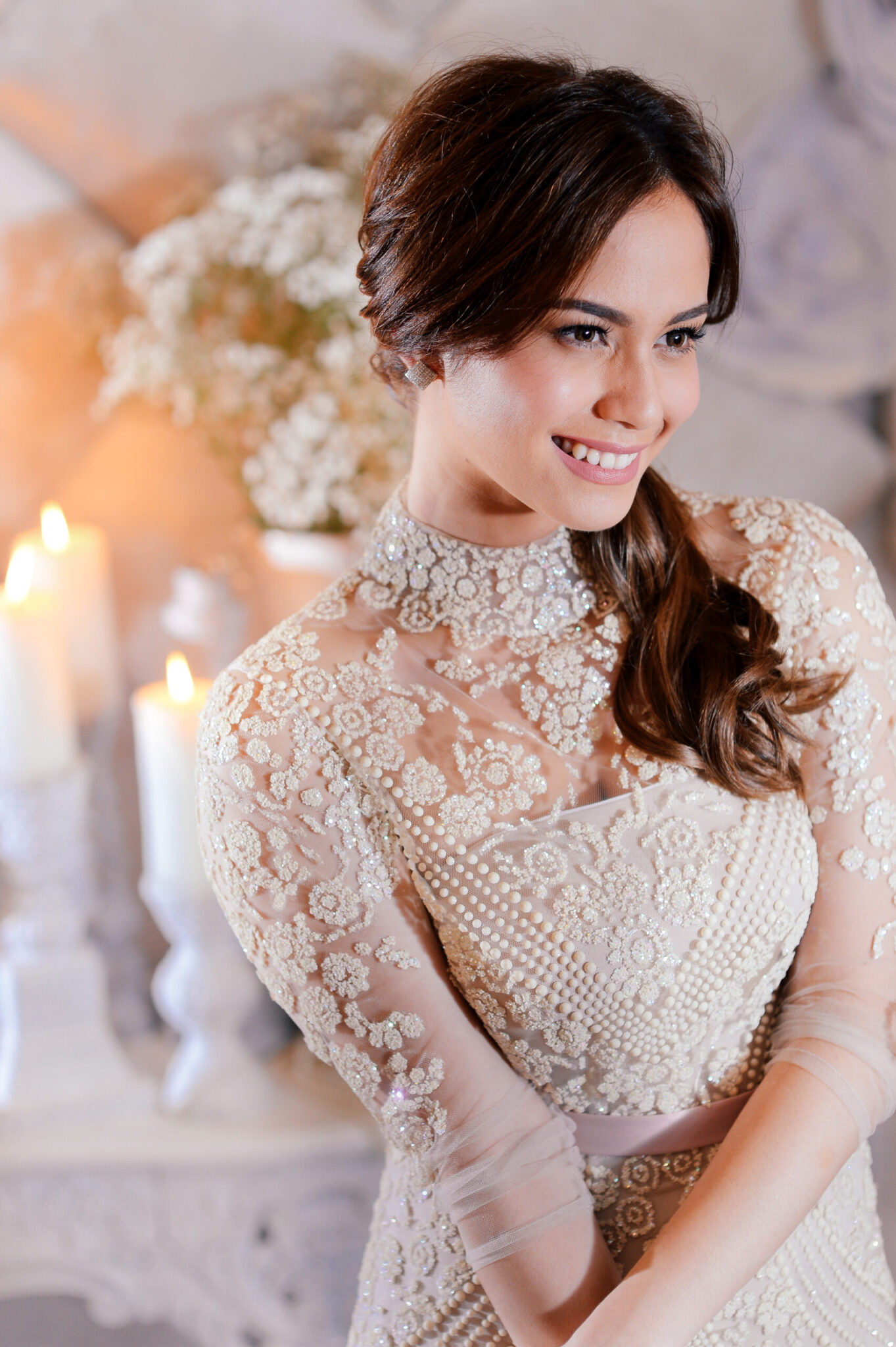 The Tokyo Posh Wedding Collection 2015
Unlike other brides, Denise Aquino never fazed about her hairstyle during her recent wedding. In fact, she was able to hold off any decision on her big day 'do a few days before she got hitched.
Indeed, the lady behind the groundbreaking hair extension boutique Tokyo Posh can afford to be adventurous thanks to Tokyo Posh's new bridal collection. Featuring five hair extension styles that capture the long, soft, wavy hair trend, the repertoire promises every bride gorgeous options to give her wedding day hair a big, beautiful boost.
Appropriately, the extensions are named after icons of fashion. "Monique" (as in Lhuillier) is a versatile extension that creates a "bump" on the crown, thus projecting a fuller head of hair. "Elie" (for Saab) gives a bride long, cascading locks. "Olivia," an effortless-looking pony with waves, comes from the look worn by model Olivia Palermo on her wedding day. A fancier version of the ponytail, "Carolina", is named after designer Carolina Herrera. And the "Tiffany" features locks of hair tied into a pretty ribbon.
Recalling the days when brides-to-be kept their hair tied while waiting for it to grow out of its awkward stage, or how they were forced to make do with whatever length their hair was in on their wedding day, Aquino says her bridal collection gives women the chance to choose from a range of dreamy hairstyles they never deemed possible on themselves, "because 90 percent of women believe they have no options," she rues.
More than providing options, however, Tokyo Posh's clip-on extensions are all about convenience. Designed by Aquino and made of synthetic hair-like fiber from Japan, a clip-on extension retains its pre-styled texture, color, and body, making blow drys, curling irons, dyes, sprays, touch-ups, and other hair treatments things of the past. It's practically maintenance-free: simply shampoo and condition the synthetic locks once a month. And because they're just as easy to put on as they are to take off, anyone can use them.
As proof, Aquino "did her own hair" using clip-on extensions during her prenuptial photo shoot in Tokyo. Sure, it happened to be raining at the time, but even with less-than-ideal weather conditions, the bride-to-be's 'do—a lush and carefree ponytail with ombre ends—was picture-perfect.
"Brides can also get them as gifts for their bridesmaids, so everyone in their entourage will look pretty and consistent," quips Aquino.
Photos by: Chestknots
Styling: Lifestyle by Feliz
Make-up: Jigs Mayuga
Hair: Justine Navato
Location: Le Jardin