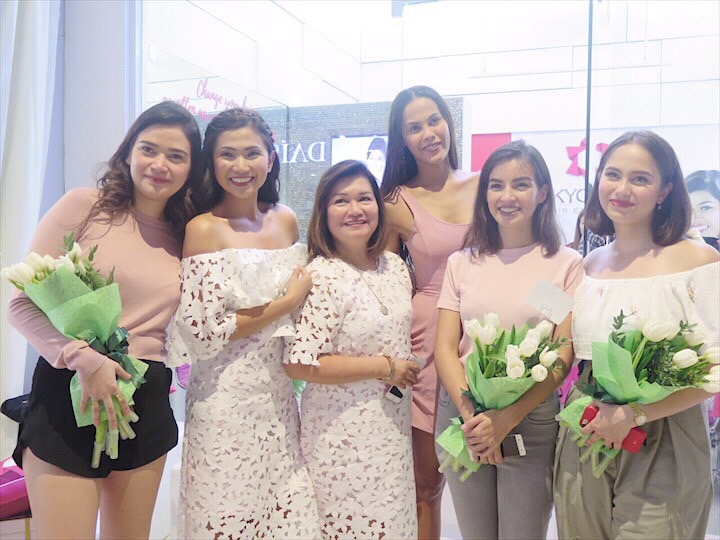 Tokyo Posh at U.P. Town Center
Tokyo Posh finally goes to the North! We're so excited to let everyone know that our branch at U.P. Town Center is finally opened and we celebrated with celebrities closest to our hearts. Our special guests include our Tokyo Posh Mane Girls, Jessy Mendiola, Bela Padilla, Chanel Olive Thomas and Helga Krapf. Our friends from the media were there to party with us too! Of course a Tokyo Posh party can never be complete without pretty pink stuff – from balloons to cotton candy to champagne!
During the party our VIP guests were the very first to receive and to try on our braid crowns. Inspired by the flower crowns from Coachella, we made it even prettier with braids. It was truly a delight to see everyone wearing the Tokyo Posh braid crowns because everyone looked so posh and pretty!
Tokyo Posh would like to thank our friends who made this event possible too!
Styling: Amante Fleurs
Photos: Nice Print Photos
Catering: Bizu
Flowers: Anna York
For more photos, you may follow us on Instagram @tokyoposh or use the hashtag #tokyoposhgoestotheNorth #8yearsofPoshextensions