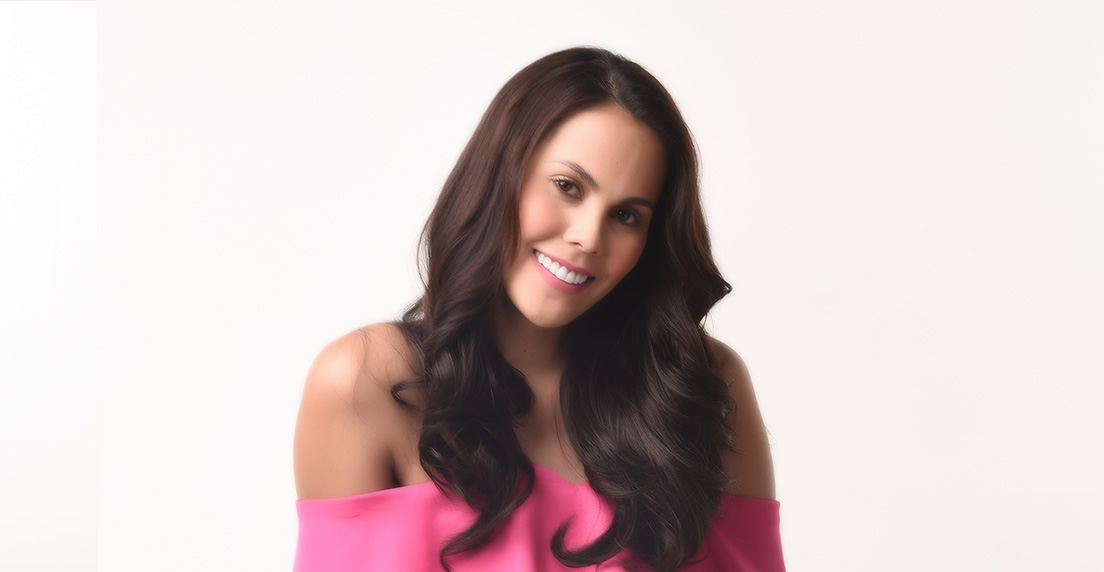 "What's better?"
(Ellen is wearing Tokyo Posh Synthetic Clip-on extensions while Bela is using 100% Hairtalk Human Hair Extensions)
Tokyo Posh clip-on (synthetic) hair extensions or Hairtalk (100% human hair) semi-permanent hair extensions?
I often encounter this question when I'm at Tokyo Posh, especially if its their first time to purchase hair extensions and to be honest, the answer to this question depends on what time of girl you are and the type of lifestyle you lead.
Tokyo Posh synthetic clip-on hair extensions are already styled, meaning you just need to put it on and you're already good to go. This makes it perfect for women who are busy but would still want to look pretty; with Tokyo Posh clip-ons you can have your polished ponytail, chic bun or even long gorgeous coils without even having to use a curling iron or any hair tools.
Tokyo Posh synthetic clip-on extensions are also perfect for women who are fickle, women who cannot stick to one look, or women who want to coordinate their outfit with their hair. I'm sure you've had a situation where you wanted a full fringe so bad but when you finally had it cut, a few days later, you find yourself pinning it, or hiding it with a headband? Or that time when you were going through a really bad break-up and you wanted to look fierce with a pixie and find yourself even more depressed days after because you realize you're still heart broken and the pixie isn't just for you? If you've had a lot of scenarios like this, then Tokyo Posh clip-on extensions are for you! Don't worry, we're women, we're fickle and we understand that its really a struggle to stick to one — hairstyle.
Most women feel scared when they hear the word "synthetic", they automatically think of shiny-Barbie-hair but you know what, synthetic hair (given that it's the nice quality one), the one that looks almost exactly like your own hair, is in fact even better! The best thing about synthetic hair extensions is that it can keep the shape and style forever. Even if you put it early in the morning, you're sure that your curls are still perfectly intact even at the end of the day. They're very low maintenance too; you just need to wash them every so often and you don't need to restyle them anymore. The curls or the shape will be the same as the first time you purchased them.
Hairtalk extensions on the other hand are for women who want something long-term; women who want to wake up and sleep with their longer, fuller hair. Having a longer and fuller hair is a dream for most women but it requires a certain level of maintenance as well. Hairtalk is not the answer to getting your celebrity peg's vavavoom hair in an instant, getting that look meant hours of setting, use of styling tools like curling iron and blow driers and a handful of styling products. Most women who prefer Hairtalk extensions are those who already have a prior knowledge with hairstyling (or wiling to learn at least) and those who have access to hairstylists.
Don't get me wrong though, having Hairtalk extensions on has a lot of perks too, in fact I've had mine on for almost 6 years now and I love how it adds volume to whatever hairstyle I'm having; I use Hairtalk not only to add length to my hair but also to add more oomph and volume. Aside from extra length and volume, I also use Hairtalk extensions to add a little bit of character to my hair. I love that with Hairtalk I can add, highlights and lowlights or even recreate the balayage look without the damage of chemicals from bleaching. I don't know if its just me though, but I feel naked without my Hairtalk extensions. Any hairstyle just looks better with my Hairtalk extensions on.
Honestly though, I use both types of hair extensions but I find myself using the Tokyo Posh styled clip-on extensions more when I attend special events (I love that the style stays 'til the end of the party) or when I'm out of town, or out of the country and I'm too lazy to bring my styling tools with me. I'll be sharing with you my pre-nuptial photos in Tokyo where I did my own hair and make-up and I only used my favorites from Tokyo Posh – no curling iron and no hairstyling products. Will let you know more about it on my next post!